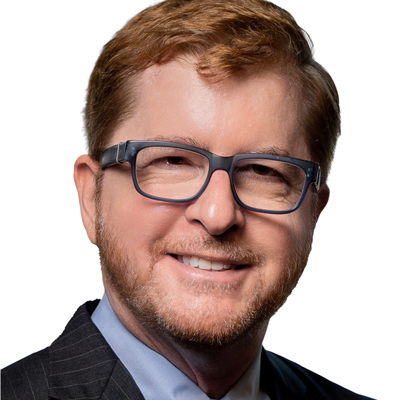 Carl. B. Wischhusen
Phone:
+1.514.667.3397
Fax:
+1.514.287.9197

Email:
Carl is a U.S. attorney based in New York City who has over 20 years of experience in intellectual property law, including patent prosecution, litigation, licensing, and due diligence, in a wide range of electrical and mechanical technology areas.
Carl's practice includes: drafting patent applications and handling all aspects of patent prosecution before the U.S. Patent and Trademark Office (USPTO); preparation and handling of ex parte appeals to the Patent Trial and Appeal Board; and post-grant proceedings, such as reissue and re-examination. He manages the filing and prosecution of counterpart patent applications in foreign patent offices around the world.
His practice also includes:
Preparation of invalidity, patentability, and freedom-to-operate opinions.

Counselling clients on patent prosecution strategy, design-around solutions, and patent licensing, including analysis of existing and proposed products for freedom-to-operate clearance and patentability.

Intellectual property due diligence in support of business and investment deals, including analysis of patent portfolios and evaluation of IP-related portions of asset purchase and licensing contracts.

Drafting of intellectual property licensing and technology transfer agreements.

Performing pre-litigation research and analysis, including analyzing portfolios of pending patent applications to evaluate strength and propose prosecution strategies in view of potential future litigation.

Performing infringement analysis on competitors' products and invalidity analysis on competitors' patents.
Carl's technical background as a practicing electrical engineer included: microwave and radio-frequency (RF) communications and devices; antennas, including electronically-steerable phased-arrays; radar systems; and satellite communication systems.
Education:
Georgetown University Law Center, J.D., 2000

Johns Hopkins University, M.S.E.E.

Virginia Polytechnic Institute and State University, B.S.E.E.
Bar Admissions:
New York
United States Patent and Trademark Office (USPTO)
Affiliations:
New York Intellectual Property Law Association (NYIPLA) - Chair, Patent Law & Practice Committee