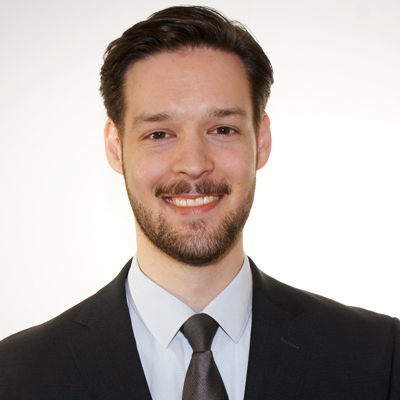 Marc-Antoine Boulé
Phone:
+1.514.667.3358
Fax:
+1.514.287.9197

Email:
Marc-Antoine Boulé is a patent agent trainee. He focuses primarily on drafting and prosecuting patent applications in the fields of optics, software, electronics, biomedical and mechanics. Marc-Antoine has a master's degree in physics with a B. Eng. in physics engineering (aeronautics and aerospace) from Laval University.
Mr. Boulé advises clients on the best approach to ensure optimal patent protection with regard to their needs and objectives to obtain strong patents.
Marc-Antoine speaks English and French.
QUALIFICATIONS:
Laval University, M. Sc. (Physics)
Laval University, B. Eng. (Physics)