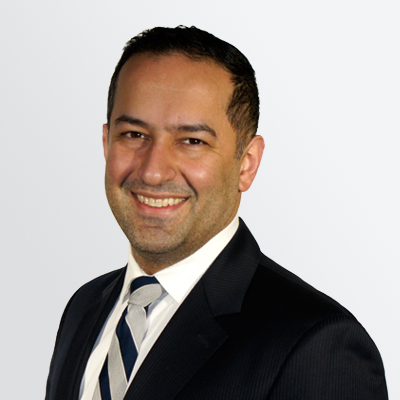 Masood Erfanian
Phone:
+1.514.667.3351
Fax:
+1.514.287.9197

Email:
Masood is an intellectual property lawyer and an MBA (in Data Analytics/Artificial Intelligence) candidate. Prior to starting his career as a lawyer, he completed a master's degree in chemical engineering and a bachelor's in mechanical engineering.
In his practice, he bargains his diverse educational background to help his clients with preparation and prosecution of patent applications in a wide range of technologies particularly in the following fields:
Artificial Intelligence, Computer, Software, and Robotics
Electronics and Electrical
Mechanical and Chemical
Green Technologies
In addition to intellectual property, Masood has experience advising clients regarding their Scientific Research and Experimental Development (SR&ED) tax credit claims and representing them for appeals from Canada Revenue Agency decision before the Tax Court of Canada.
Before joining Anglehart et al., Masood practiced in a national intellectual property law firm and managed patent matters, including the patent portfolio, of an international robotics company. Before starting his legal career, he worked as an engineer and manager for an international construction company.
QUALIFICATIONS
MBA (in Data Analytics/Artificial Intelligence) – In progress
Ontario Bar 2015
Juris Doctor (French Common Law) 2014
M.Sc. (Chemical Engineering) 2010; Major in Sustainable Engineering
B.Sc. Hons. (Mechanical engineering) 2006
LANGUAGES
English
French
Farsi (Persian)